"I just can't seem to hold people accountable. I tell them what to do and get the nods and the OKs and then, when the time comes for delivery, I get nothing at worst and half at best."
"Why does it feel like I am the only one who cares? I feel like I am the only one pulling any weight around here. It's exhausting."
"Why don't people do what they say they will? It's like pulling teeth to get a project finished these days."
Sound familiar?
If you've ever found yourself wondering why those you lead don't get their work done on time,  on budget, or as agreed, here are some words of wisdom for you:
The pace of the leader is the pace of the pack.
What does that mean?
Well, in case you need the reminder:
You have more power and influence than you realize.
And, when it comes to creating cultures of accountability, we have to remember to break free from the "It's happening to me" narrative, and instead choose to lead by example by living in accordance with our own commitments and promises.
Think about it: Saying that we'll hold someone accountable is almost another way of saying, "Listen, when things go wrong, I'm going to blame you."
But if those you lead subconsciously see accountability as a kind of "gotcha", it's no wonder they resist it.
You might notice lapses in accountability if you or your team often experience missed deadlines, are always trying to put a positive spin on bad news, hesitate to make commitments in meetings, or gossip or vent behind closed doors, for example.
But if you can start to see accountability as not about blame, but about integrity, expectations, and commitment, you start to see why Daniel Pink once wrote that, "Great leaders understand that talented people thrive in a culture where accountability is a support system for success."
Can we, then, "hold someone accountable"? Yes. But only in the way of obtaining a measure and an explanation. If you want your team to be accountable, you MUST create a culture that values measurement and explanation, practices making clear commitments, and keeps its promises. That means creating an environment in which people agree to only make commitments they can stand by, take responsibility for their actions, and own their process and results.
You can be a huge influence in other people's choice to be accountable.
You can be deeply committed to being a person of your word. Someone who:
Clearly communicates expectations
Has an inspection process that doesn't resemble micromanaging
Asks questions to ascertain why projects are not completed on time, or to a certain standard
Lovingly holds your ground in the face of another person's defensiveness
Where things get fascinating is when you choose to teach your team to do the same. You can do that by encouraging questions like:
"What's best for the customer/company/team?"
"What promises am I making or inferring, and can I deliver on them?"
"What commitments am I asking of others, and do they have what they need in order to execute the tasks to achieve the desired outcomes?"
How will you set the pace inside your organization?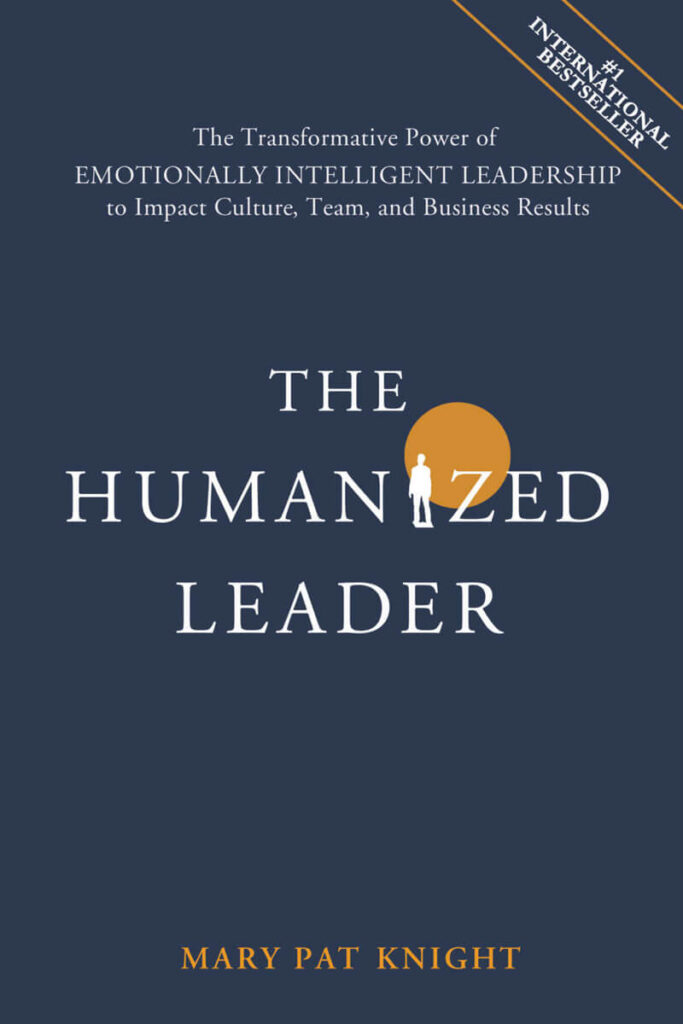 Mary Pat Knight is CEO of Leaders Inspired – an executive coaching and consulting agency devoted to the development of emotionally intelligent leaders.  She is also the author of the Amazon #1 International Best Selling book, The Humanized Leader.
The ground-breaking new book, The Humanized Leader: The Transformative Power of Emotionally Intelligent Leadership to Impact Culture, Team and Business Results, is now available in Kindle or paperback format. To get your copy – or extras for your team, click the button below.