There's an art to having difficult conversations, but there's also a mindset that precedes it.
Logically, we know that when communication is effective, things improve, knowledge expands, and relationships strengthen. But when you or your team don't hone or nurture your communication skills over time, your people may experience misunderstandings, missed opportunities, or mistrust.
Think about it this way: mindset shifts are like muscle shifts. You don't bench press 250 pounds on your first day of training. You practice until you become better. You celebrate the small wins. And you forgive your mistakes.
With that in mind, here are three key areas to consider, if you want to deliver feedback with the right mindset to people at work:
1. Work Your Empathy Muscle
Being factual and logical are part of clear communication but, when you fail to weave in understanding for how others think and feel, you may become so focused on the task at hand that you fail to connect on a meaningful level. They may worry that you don't care, or simply haven't paused for long enough to recognize where they might be coming from. Remember that you might not always know exactly what someone is going through or up against, so take the time to deliver feedback with empathy and care. Look for opportunities to tell the truth with compassion.
2. Be Assertive
If you've been conditioned since childhood to be polite and not hurt people's feelings, you might find it easy to withhold important feedback. But the truth is, when you deliver feedback in a compassionate and neutral manner with an assertive mindset – finding the right balance between passivity and aggression – it will help you build a culture of teamwork and trust.
3. Be Willing To Rock The Boat
Of course, you want the people you lead to like you. But knowing that people might want to blame the messenger might cause you to hold back rather than deliver feedback someone needs to hear. Remember, trust and respect are a more powerful gift than being liked. Be willing to move through any discomfort to support others to be the best they can be, even if that means rocking the boat, is a leadership mindset that will empower your people to excel.
Pay attention to your mindset so that you can be direct, neutral, factual, and kind. Suspend judgments and assumptions. And focus on offering feedback in the spirit of improvement.
Most of all, correct your mindset setbacks as soon as you notice them – because this is about progress, and not perfection.
With practice, you will learn to create safety for others and a culture rooted in trust and respect – one that provides a space in which people can grow.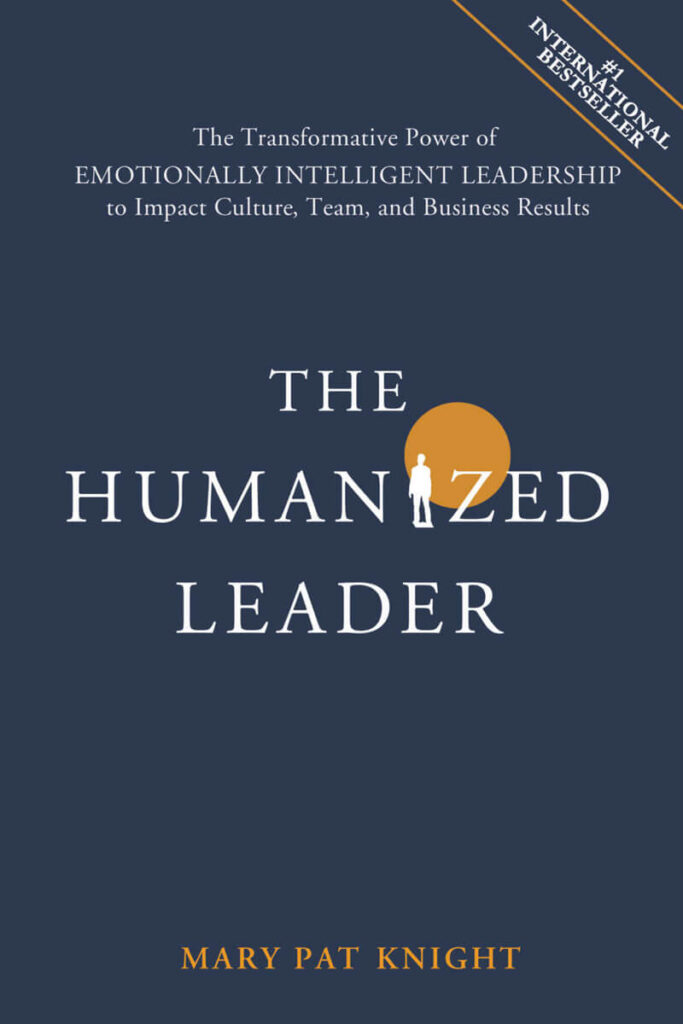 Mary Pat Knight is CEO of Leaders Inspired – an executive coaching and consulting agency devoted to the development of emotionally intelligent leaders.  She is also the author of the Amazon #1 International Best Selling book, The Humanized Leader.
The ground-breaking new book, The Humanized Leader: The Transformative Power of Emotionally Intelligent Leadership to Impact Culture, Team and Business Results, is now available in Kindle, paperback, or as an audiobook. To get your copy – or extras for your team, click the button below.